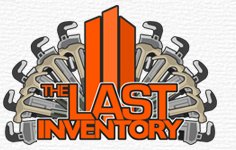 The Last Inventory has generously sponsored our
life-changing
Foundations
curriculum for 2 schools.
Bishop Dunne Catholic School
Ferris Junior High School
"This program has impacted my life in more ways than I could've imagined. I've found myself saving more and spending less on things that don't matter."
STUDENT
About The Last Inventory
The Last Inventory is the place to go for all of your flooring and general material needs. We buy and resale new material for a fraction of the cost.
About Ramsey Education
Ramsey Education is dedicated to seeing students discover confidence, security and hope through learning. Thanks to thousands of passionate educators and sponsors across the country, over 4 million students' lives have already been impacted by our Foundations in Personal Finance curriculum in high schools, middle schools and higher education. Every Ramsey Education curriculum focuses on real-world application, behavior change and proven principles taught by financial expert Dave Ramsey.