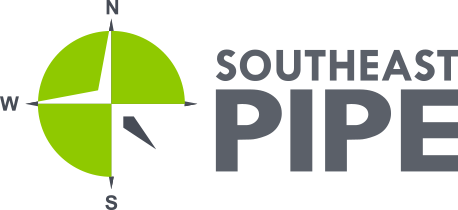 Southeast Pipe has generously sponsored our
life-changing
Foundations
curriculum for 8 schools.
Valdosta High School
Waycross Middle School
Worth County Middle School
Valdosta Christian Academy
Pierce County High School
Fleming Island High School
Valdosta Middle School
Pierce County Middle School
"This program has impacted my life in more ways than I could've imagined. I've found myself saving more and spending less on things that don't matter."
STUDENT
About Southeast Pipe
The Southeast Pipe (SP) professionals at our Patterson, GA facility have served the Southeast U.S. and provided solutions to pipe issues for more than 30 years. David R. Herrin founded our company in 1984, and it was incorporated in Georgia on September 12, 1985. We are a sanitary sewer and stormwater utility contractor that is fully licensed in AL, FL, GA, NC, SC, and TN. We appreciate continual referrals from developers, engineers, industrial and commercial representatives. We have built a solid reputation on service excellence using state-of-the-art "no dig"trenchless technology along with a wide variety of services to meet every need. You can count on our professionals to survey and repair the most simple to complex pipe networks. Remember, we have inspected more than 3,500 MILES of pipe!
About Ramsey Education
Ramsey Education is dedicated to seeing students discover confidence, security and hope through learning. Thanks to thousands of passionate educators and sponsors across the country, over 4 million students' lives have already been impacted by our Foundations in Personal Finance curriculum in high schools, middle schools and higher education. Every Ramsey Education curriculum focuses on real-world application, behavior change and proven principles taught by financial expert Dave Ramsey.