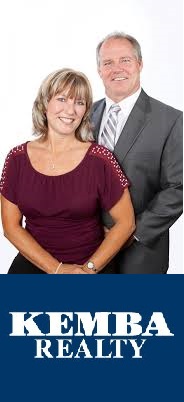 Since 2017, Tammy and Ron Gibbs of Kemba Realty has generously sponsored our
life-changing
Foundations
curriculum for West Clermont High School
"This program has impacted my life in more ways than I could've imagined. I've found myself saving more and spending less on things that don't matter."
STUDENT
About Tammy and Ron Gibbs of Kemba Realty
Ron & Tammy Gibbs are licensed Realtors in the State of Ohio specializing in residential real estate in the Eastgate area & Cincinnati's eastside.
About Ramsey Education
Ramsey Education is dedicated to seeing students discover confidence, security and hope through learning. Thanks to thousands of passionate educators and sponsors across the country, over 4 million students' lives have already been impacted by our Foundations in Personal Finance curriculum in high schools, middle schools and higher education. Every Ramsey Education curriculum focuses on real-world application, behavior change and proven principles taught by financial expert Dave Ramsey.