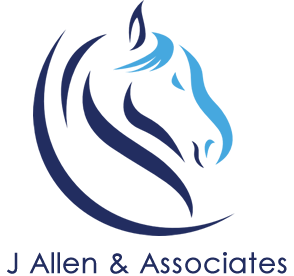 J Allen & Associates has generously sponsored our
life-changing
Foundations
curriculum for Williamstown High School
"This program has impacted my life in more ways than I could've imagined. I've found myself saving more and spending less on things that don't matter."
STUDENT
About J Allen & Associates
Jennifer Allen began preparing tax returns in 1997 part-time to earn some extra money. She continued doing the work until 2003 when she started working full-time for a small accounting firm. In 2009 Jennifer began doing work with a few small businesses on the side and helped them grow their businesses. In 2011 she became an Endorsed Local Provider for the Dave Ramsey Show and her business began to take off. She started working with individuals to get them out of debt and once out of debt how to invest their funds going forward in addition to assisting them with their taxes. In 2017 she purchased another firm essentially doubling the size of her firm, at the time. With that came the addition of new staff members, Tracy and Alicia. Jennifer's mission is to provide comprehensive financial coaching to her clients. She wants to be able to assist with strategic tax planning, debt reduction, and legacy planning.
About Ramsey Education
Ramsey Education is dedicated to seeing students discover confidence, security and hope through learning. Thanks to thousands of passionate educators and sponsors across the country, over 4 million students' lives have already been impacted by our Foundations in Personal Finance curriculum in high schools, middle schools and higher education. Every Ramsey Education curriculum focuses on real-world application, behavior change and proven principles taught by financial expert Dave Ramsey.