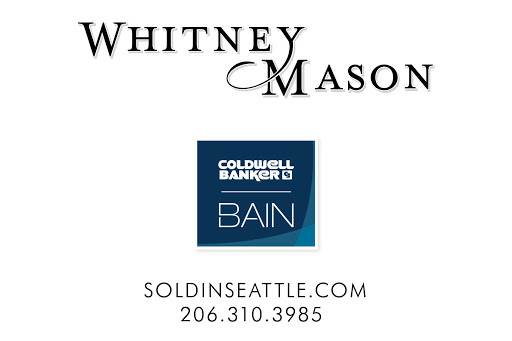 Whitney Mason, Coldwell Banker Bain Associates has generously sponsored our
life-changing
Foundations
curriculum for Battery Creek High School
"This program has impacted my life in more ways than I could've imagined. I've found myself saving more and spending less on things that don't matter."
STUDENT
About Whitney Mason, Coldwell Banker Bain Associates
My Dad always told me I could be whatever I set my mind to, and my Mom always said to be a person of independent means, so I've always believed that financial independence is key to personal freedom: following one's dreams, leading a happy, healthy and productive life, and contributing to one's community." Originally from Seattle, after graduation from Queen Anne High School and a year studying in Brussels, Belgium, Whitney earned her BS/MS degrees in journalism at Northwestern University. She joined the Marine Corps, and after having to repeat Officers Candidate School (OCS) due to a broken foot, she earned her commission with active duty assignments in Okinawa, Japan; Parris Island, SC; Headquarters Marine Corps, Washington DC; MCAS Beaufort, SC. After serving 11 years on active duty in logistics & public affairs, Whitney converted to the Marine Corps Reserve. In civilian life, Whitney worked as an executive director for two non-profit animal shelters in Virginia and Colorado respectively. When the Marine Corps offered Whitney an opportunity to serve in her hometown, she headed back to Seattle with pets in tow, where she completed her Reserve service assisting fellow Marines transitioning to civilian life and the local recruiting effort, retiring in 2014. Since 2005, Whitney's civilian career has been in residential real estate - she is a broker with Coldwell Banker Bain in Seattle. She most recently co-chaired her 30th OCS platoon reunion and researched and wrote a chapter on the building of a school in Seattle for a neighborhood history book. She has served a foster parent and is a member of several local professional & charitable organizations. She loves animals, reading - especially current events, history & historic fiction, art & design, the outdoors & travel.
About Ramsey Education
Ramsey Education is dedicated to seeing students discover confidence, security and hope through learning. Thanks to thousands of passionate educators and sponsors across the country, over 4 million students' lives have already been impacted by our Foundations in Personal Finance curriculum in high schools, middle schools and higher education. Every Ramsey Education curriculum focuses on real-world application, behavior change and proven principles taught by financial expert Dave Ramsey.